On behalf of the whole staff at Crossgate (David Story, David Warlick, Melissa Bone and myself) I want to thank you as a congregation for your generous Christmas gift to us. We count it a great privilege to be able to serve the Lord at Crossgate and to be able to co-labor with you in the work of His kingdom. (And may I add just a personal note here – how blessed I feel as the senior pastor to be able to work with these three individuals. I so appreciate their devotion to Christ and their commitment to excellence in their service to Him.) However, we all know that what makes Crossgate so special is not four staff members – but rather a whole group of believers who love Jesus and who are using their gifts and abilities to build up the body and make Him known. We have so many people who are doing so much at Crossgate – folding bulletins, keeping nursery, teaching Bible studies; doing yard work, – the list goes on and on. Moreover, we have so many people who are serving in various ways in the community – Foothills Care Center, Daily Bread/Rest; etc. – so as to demonstrate the love of Christ in some very tangible ways. It is the body functioning as a body with each member doing its part that is enabling Crossgate to continue to grow both spiritually and numerically. So thank you for allowing God to work in and through you! You are indeed a blessing to the Crossgate family.
Yesterday (Sat, Dec. 21) Joye and I went over to Covington, GA (outside of Atlanta) to spend some time with my three brothers and their wives. In the course of our conversation, we were talking about how the church today has changed so much from what we experienced in years past. Corporate worship in many places has been replaced by "worship teams" that perform rather than lead in worship. God's Word is frequently not taught but used as a springboard to communicate some practical tips for successful living. Two of my brothers and their wives are involved in mega-churches in Atlanta – churches that have a reputation for being dynamic –but as they talked about them you could just hear their frustration and disappointment with the lack of spiritual life in them. As we talked I couldn't help but think about Crossgate and how different it is. I thought about it again this morning as we were worshiping in song. I love to worship at Crossgate and there is no place I'd rather be. We're not a huge church (and really don't want to be) – but I know that this is a church where God is alive and working in and through His people. Thank you for your part in this important work! It is a joy to serve our Savior alongside of you!
Read more...
---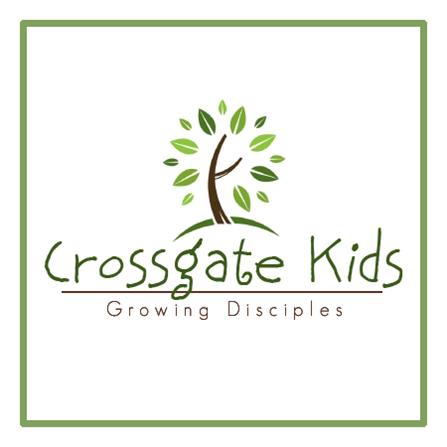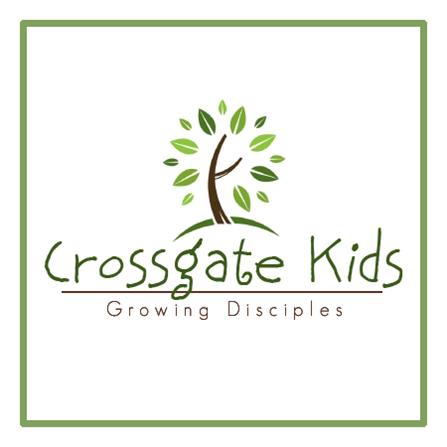 The children of Crossgate Church are learning wonderful things about our LORD in the nursery. Our nursery volunteers pour the love of Jesus into these precious little ones. The Children's Ministry Team urges parents to take advantage of this time, trust their little ones to our nursery volunteers, and grow in their faith by attending an adult CGC class as well as the Worship Service.
The children in the younger CGC room are learning how God created all things. Becky Kah and Vercel Coubrough are teaching them these amazing truths. They will learn how Adam and Eve sinned against God, and how God had a plan to send a Savior to help the people He created. At this young age, the children are learning the importance of studying all of Scripture. It is all about Jesus.
The older CGC children are learning about true worship of God. Using Scripture from both the Old and New Testaments teachers, Cheryl Shannon and Marsha McKibben teach the children that we worship God when we belong to Him. The children are learning the various ways in which we worship God. They even have a model of the Tabernacle to aid in their understanding of God living among His people.
The many Kids' Worship volunteers have responded positively to the change in curriculum. Using the Action Bible, the children study a portion of Scripture each week, do an activity, or play a game that corresponds to what they've learned. The children seem to enjoy using their Action Bibles also. Every time they attend and remember to bring their Bibles with them, they get 2 stickers.
During Kids' Focus on Sunday evenings, the atmosphere is a bit more relaxed as Bonnie Gaillard teaches the children using the Superbook and other tools on Right Now Media. The children discuss what they've learned and share in some fun and games.
The Children's Ministry Team wants to come alongside the parents as they raise their children to be disciples of Christ. We want every child to know and enjoy Jesus, understand and obey His Word, and be able to share His love with others.
—

Debbie Chapa

, Children's Ministry Team Leader
Read more...
---