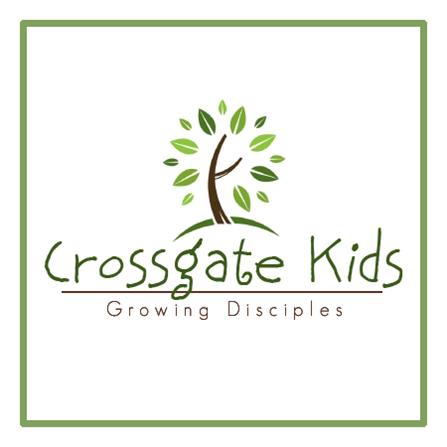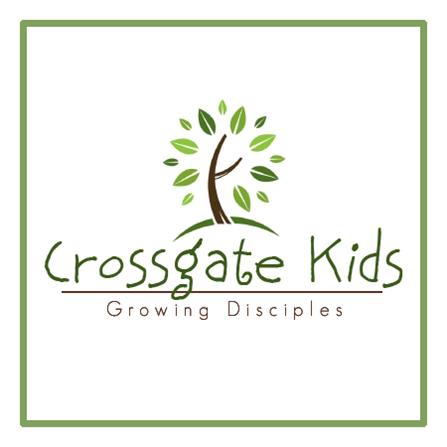 The children of Crossgate Church are learning wonderful things about our LORD in the nursery. Our nursery volunteers pour the love of Jesus into these precious little ones. The Children's Ministry Team urges parents to take advantage of this time, trust their little ones to our nursery volunteers, and grow in their faith by attending an adult CGC class as well as the Worship Service.
The children in the younger CGC room are learning how God created all things. Becky Kah and Vercel Coubrough are teaching them these amazing truths. They will learn how Adam and Eve sinned against God, and how God had a plan to send a Savior to help the people He created. At this young age, the children are learning the importance of studying all of Scripture. It is all about Jesus.
The older CGC children are learning about true worship of God. Using Scripture from both the Old and New Testaments teachers, Cheryl Shannon and Marsha McKibben teach the children that we worship God when we belong to Him. The children are learning the various ways in which we worship God. They even have a model of the Tabernacle to aid in their understanding of God living among His people.
The many Kids' Worship volunteers have responded positively to the change in curriculum. Using the Action Bible, the children study a portion of Scripture each week, do an activity, or play a game that corresponds to what they've learned. The children seem to enjoy using their Action Bibles also. Every time they attend and remember to bring their Bibles with them, they get 2 stickers.
During Kids' Focus on Sunday evenings, the atmosphere is a bit more relaxed as Bonnie Gaillard teaches the children using the Superbook and other tools on Right Now Media. The children discuss what they've learned and share in some fun and games.
The Children's Ministry Team wants to come alongside the parents as they raise their children to be disciples of Christ. We want every child to know and enjoy Jesus, understand and obey His Word, and be able to share His love with others.
—

Debbie Chapa

, Children's Ministry Team Leader
Read more...
---


Churches frequently encourage their members to reach out to others and invite them to visit their church on Sunday morning. Sometimes this happens–but a lot of times this encouragement simply goes in one ear and out the other. People are really busy today and (I know this sounds bad but) we really don't have the time to care about others and show interest in them. Now, it would be different if there were some big need that was obvious to all like a car with a flat tire or a tree that fell on a house. We wouldn't hesitate to jump in and lend a hand in order to help someone. But when the need is not so obvious (as is the case most of the time when it comes to spiritual needs) we tend to just go our merry way and pretend that all is well. We probably walk past people every day who are either dead spiritually (non-Christians) or are drying up on the vine spiritually because they are not growing; we are oblivious to their needs and pass up opportunities to minister to them. We could ask them questions that might clue us in to where they are spiritually and perhaps expose their needs, but then we would feel obligated to do something to help them and feel guilty if we don't. Most people prefer to live by that old adage "ignorance is bliss" It's a lot safer; it's probably one of the best ways to guard your precious time. But is this how God wants us to live our lives? Moreover, I wonder where you would be today if someone had not taken the time to show an interest in you and address your spiritual needs? So the question is this: "Is your crazy, hectic schedule keeping you from doing the work God has called you to do?" If so, maybe it's time to revisit and revamp your schedule in accordance with God's values and priorities.
Read more...
---